The choice for Wake County District Attorney is important: District attorneys can determine whether to punish personal marijuana use, sentence children to a lifetime in prison, or seek a death sentence. We gave both candidates running in the Democratic primary, Lorrin Freeman and Damon Chetson, the opportunity to answer questions related to our criminal justice system and the office for which they are seeking election.
It's up to you to decide.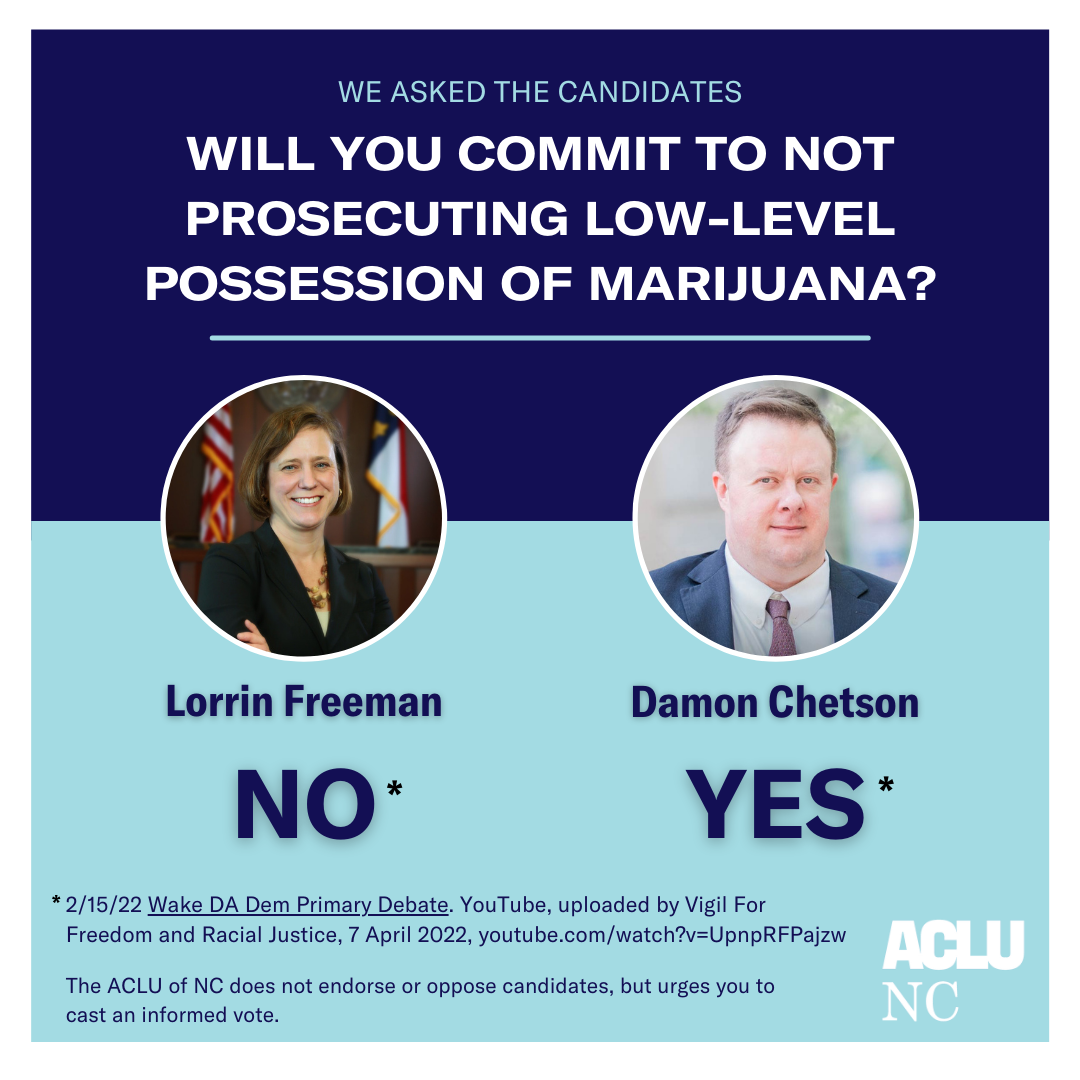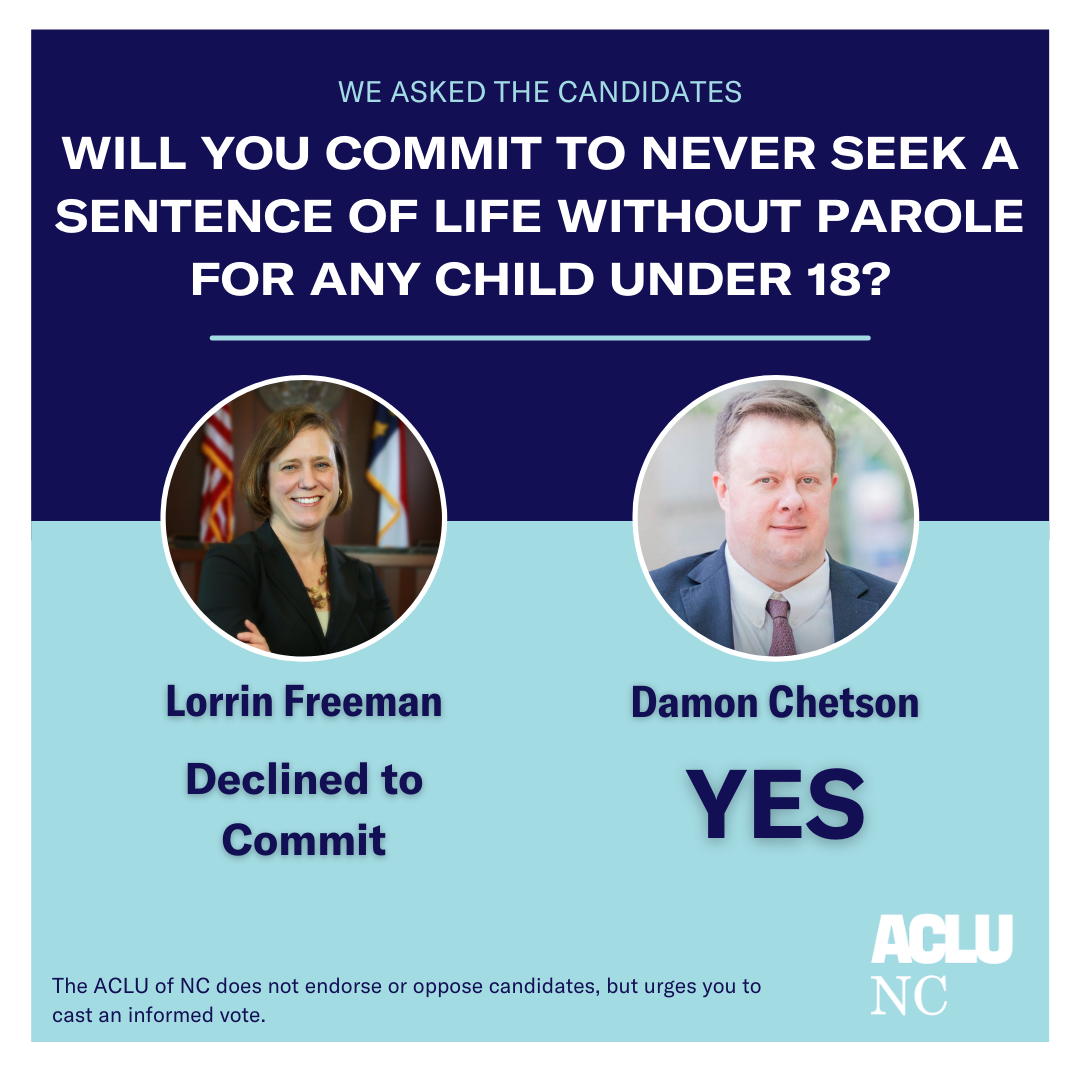 Election Day is Tuesday, May 17, 2022.
Register to vote online or by mail by April 22, 2022, or register in person to vote during Early Voting (April 28 - May 14, 2022).
Disclaimer: Paid for by the American Civil Liberties Union of North Carolina. The ACLU of NC does not endorse or oppose candidates, but urges you to cast an informed vote. We have done our best to represent each candidate in a fair and reasonable way based on candidates' responses to our questionnaire and in public statements. These materials are not authorized by any candidate or candidates' committee.
Updated 5/4/2022